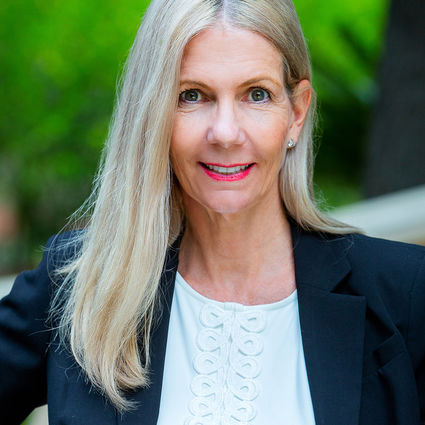 Jackie Merchant
REALTOR
A little about me
Jackie Merchant is a California native raised on the San Francisco Peninsula who returned to her family's Sacramento roots 20 years ago. With a paralegal background in writing and contracts and a desire to help people, she began a career in real estate. Today, Jackie is a Broker Associate with Coldwell Banker specializing in their Global Luxury division. Jackie is a lifetime Masters' Club member which represents excellence and volume in real estate sales.
Jackie works in the neighborhoods of Sierra Oaks Vista, Sierra Oaks, Wilhaggin, Del Dayo, Arden Park, Arden Oaks, Mariemont and Carmichael. She also represents Buyers and Sellers throughout the greater Sacramento region, including Rocklin, Roseville, Folsom, El Dorado Hills, Elk Grove, East Sacramento, Land Park, West Sacramento and beyond.
Jackie maintains her Bay Area connections and believes it to be a huge asset to her Sacramento business. She networks with Bay Area agents and her sphere of influence to promote her Sacramento listings. Jackie recognizes the importance of Bay Area buyers, especially in the high-end market.
Jackie balances life and work with the support of her family and a dynamic team of professionals beginning with her partner Sharon D'Arelli. "Sharon and I have known and respected each other for years. We both have grown children and our focus is on business. Together we can bring even more people the experience they need and the results they deserve."
Jackie belongs to the Sierra Oaks Vista Garden and Arts Club. She supports the food closet at the Sierra-Arden Congregational Church and local Blood Source in Sierra Oaks Vista.
Our clients are awesome
and here is what they are saying
"Jackie Merchant from Intero Real Estate Services is an exceptional example of what everyone wants in a realtor. In addition to being extremely knowledgeable about the current real estate market, she takes the time to get to know her clients and tailors her approach to finding the perfect home for them. In our case, it turned out to be a win-win. We wanted to retire and live on the Oregon Coast. Jackie made that possible for us by pricing our home to sell quickly while still making a nice profit. When our first sale fell through, she supported us in understanding the situation and started over again holding open houses immediately to find another buyer. The second couple was the perfect match for our home and so was the selling price! We are now living in Lincoln City, OR and our dream has come true thanks to Jackie and Intero Real Estate. Everyone should be so lucky to find someone with Jackie's patience and integrity!"
MaryAnn and Vonn Rohrbach
Retirees
"This was the house I grew up in. I recently lost my last surviving parent so I wanted to sell the house. I had met Jackie through her sister and brother in law a couple years prior. Jackie's entire attitude was positive and genuine. She was always quick to respond and not afraid to make suggestions based on her experience at the same time never letting me feel like I wasn't in control. She would always go above and beyond for me even after the sale. I highly recommend Jackie to anyone, and I look forward to having her represent me in the next home I will have to sell."
"Jackie assisted us in making all the correct decisions necessary to sell our home. She was always calm, organized, supportive, & thoughtful - a true professional! We would use her again!"
Robert & Emily Hall
Client
"My husband and I recently married and had set our sights on selling our respective homes and buying our dream house. Jackie was there for us every step of the way! From doing walk throughs and advising us on how to achieve maximum profits for elbow work we could do ourselves, to ordering multiple inspections to ensure the house we were interested in buying was as sound as it was beautiful - Jackie did not disappoint. You can count on Jackie's knowledge, work ethics and positive attitude. Whether you are looking to buy or sell, I would highly recommend Jackie Merchant as your realtor."
Shauna Marshall
Self-Employed
"Fantastic real estate agent. Would recommend to anyone. A real pleasure to work with."
"My wife and I know a lot of the residential realtors but when we decided to list our home we didn't want to do it with someone we knew (we decided to upset all of them, instead of all but one of them). So I approached a friend of mine who is one of the owners of the Stewart Title Co. (he knows and works with all the realtors) and asked him to give me 5 or 6 names of realtors to consider. We interviewed all of them and decided on the team of Robert Milward and Jackie Merchant. After the fact, I still think we made the right decision."
"My wife and I have purchased many properties over the years. At the completion of most transactions we would both comment; "I'm glad that's over what a Fiasco" and honestly thought about not buying additional income properties. Then we meet Jackie Merchant at an open house, she really made an impression on us. We recently completed our third transaction with Jackie. She "Rocks" has tons of integrity and is a tireless worker. We would highly recommend her services."
Mark and Candace Bonney
Owners-Bonnie Plumbing
"When we decided to move to Tennessee in February we planned on interviewing realtors and taking the process slow, as we were not actually leaving until the end of May. We fell in love with the visions Jackie had and felt so comfortable moving forward with the sell earlier than anticipated. She analyzed our neighborhood and knew exactly when to go on the market. She was through, available by phone/text/email, and willing to hold as many open houses as necessary! Thank you Jackie! You made our first experience a pleasant one!"
Louie & Nicole Escobedo
Musician and School Teacher 
"I am writing to share the experience of exceptional professional service we have experienced with Real Estate Agent Jackie Merchant. She listed our house and quickly obtained an offer on a home we had previously listed with two other agents without success. She handled all aspects of working with the lender and buyer's agent to complete the short sale of the home, encountering many obstacles along the way, but always looking for solutions." "Because of the positive experience, we are again using her services to do a short sale on another residence. Through her networking and marketing, we had several competing offers within a week. Dealing with yet another financial institution and their way of processing these transactions, she again has carefully monitored and facilitated the process. Her exceptional record-keeping habits have proven helpful on more than one occasion as the lender sought to take undesirable action based on the wrong information. I have recommended Jackie to others in need of short sale assistance and will continue to do so."
Don Vilfer
Director of Digital Forensics – Califorensics/Capitol Digital