SEARCH AREA BY MAP

---
With each area we will provide you the detailed market information you need in order to make more informed real estate decisions.
See All Areas
D'Arelli & Merchant Group
Client Reviews

---
Sharon is an absolute pleasure to work with. She is knowledgeable, responsive, and tenacious. After working with Sharon, we ended up in a home that will work well for us, in a neighborhood we love. In the beginning, we were not sure what kind of property we wanted, or whether we were even going to purchase a home in the near future. Sharon was patient and insightful and flexible throughout the whole process. We highly recommend Sharon.
amccarthy50

Jackie Merchant from Intero Real Estate Services is an exceptional example of what everyone wants in a realtor. In addition to being extremely knowledgeable about the current real estate market, she takes the time to get to know her clients and tailors her approach to finding the perfect home for them. In our case, it turned out to be a win-win. We wanted to retire and live on the Oregon Coast. Jackie made that possible for us by pricing our home to sell quickly while still making a nice profit. When our first sale fell through, she supported us in understanding the situation and started over again holding open houses immediately to find another buyer. The second couple was the perfect match for our home and so was the selling price! We are now living in Lincoln City, OR and our dream has come true thanks to Jackie and Intero Real Estate. Everyone should be so lucky to find someone with Jackie's patience and integrity!
MaryAnn and Vonn Rohrbach

Sharon is very knowledgeable on how to sell a home. We had never done this before and didn't know the best way to present the house. Sharon staged it so that it looked much more modern and would appeal to a larger group of home buyers. The home sold within 30 days and we feel this is because of Sharon's work and recommendations.
jakos19551

This was the house I grew up in. I recently lost my last surviving parent so I wanted to sell the house. I had met Jackie through her sister and brother in law a couple years prior. Jackie's entire attitude was positive and genuine. She was always quick to respond and not afraid to make suggestions based on her experience at the same time never letting me feel like I wasn't in control. She would always go above and beyond for me even after the sale. I highly recommend Jackie to anyone, and I look forward to having her represent me in the next home I will have to sell.
Gary Higgins
Read All Our Reviews

Perfect Home Finder

---
Buying a home? Why not take a few minutes to fill out a form to describe your 'dream' home and see if we can't find a matching property?
READ MORE

Buyer / Seller Guides

---
You can never have too much information!
Take a look at our helpful guides to benefit from our exclusive tips and industry knowledge.
GET THE GUIDES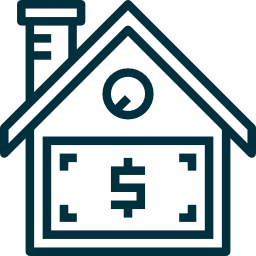 Instant Home Valuation

---
Want to know what your home is worth?
Get An Instant Home Analysis and Tax Records for your Sacramento area property.
FREE EVALUATION